Written by Digital Stage co-founder Andy Harris. So, the last of these three stories was called Pandemic Stories 3 – Annie. And it featured great grandma Annie who was a feisty old character in Tina and Tom – Pandemic Story 2 played so well by Hannah Studd. And she did another marvellous job as the story of her lockdown in a care home proceeds and takes a few turns. This again reflects some of what went on at that time in the lockdown and the difficulties with relatives getting to see or visit, or even contact at times.
With Annie having the bulk of the play, this could almost have been a Talking Heads style play in the style of Alan Bennett's creations (not that I would compare in any way quality or content wise with those). And quite good that they are on the TV at the moment too (and very good versions they are) – currently on iPlayer (as at Aug 2020) from the BBC.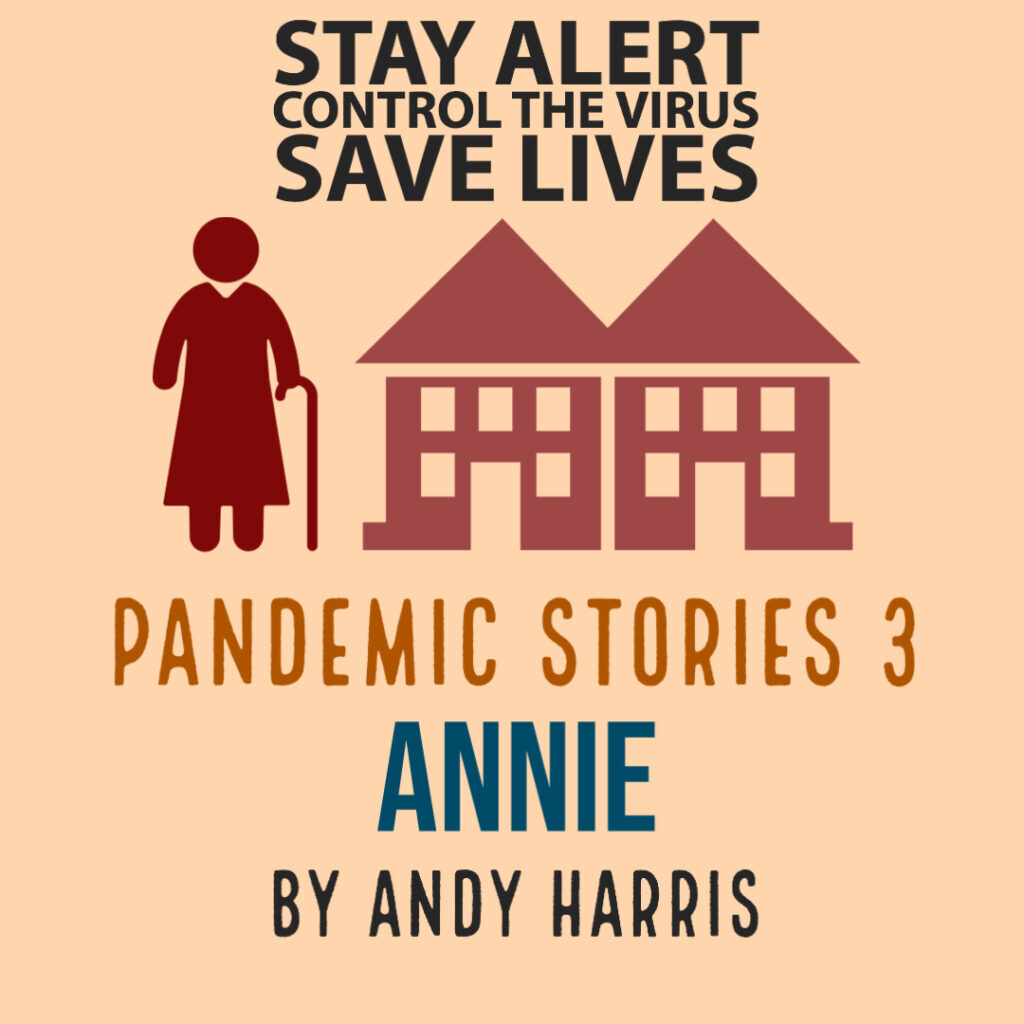 As well as Hannah Studd playing Annie, repeating their roles from the first and second parts was Morven Robinson who has an excellent natural style in the role of Tina, Karen MacQuarrie returned as the Newsreader and again presented that and the credits extremely well, and additionally contributed a new role as Luna, the care home assistant. Fiona Goulty returned in a new role as Judith, the care home manager. Brett Barnett returned as Annie's Grandson Tom, again doing an excellent job, and young Lauran Thomas re-created her role as Great Granddaughter Jenny as she did in Story 2. A guest cameo appearance by my good lady Linda Dauber completed the casting!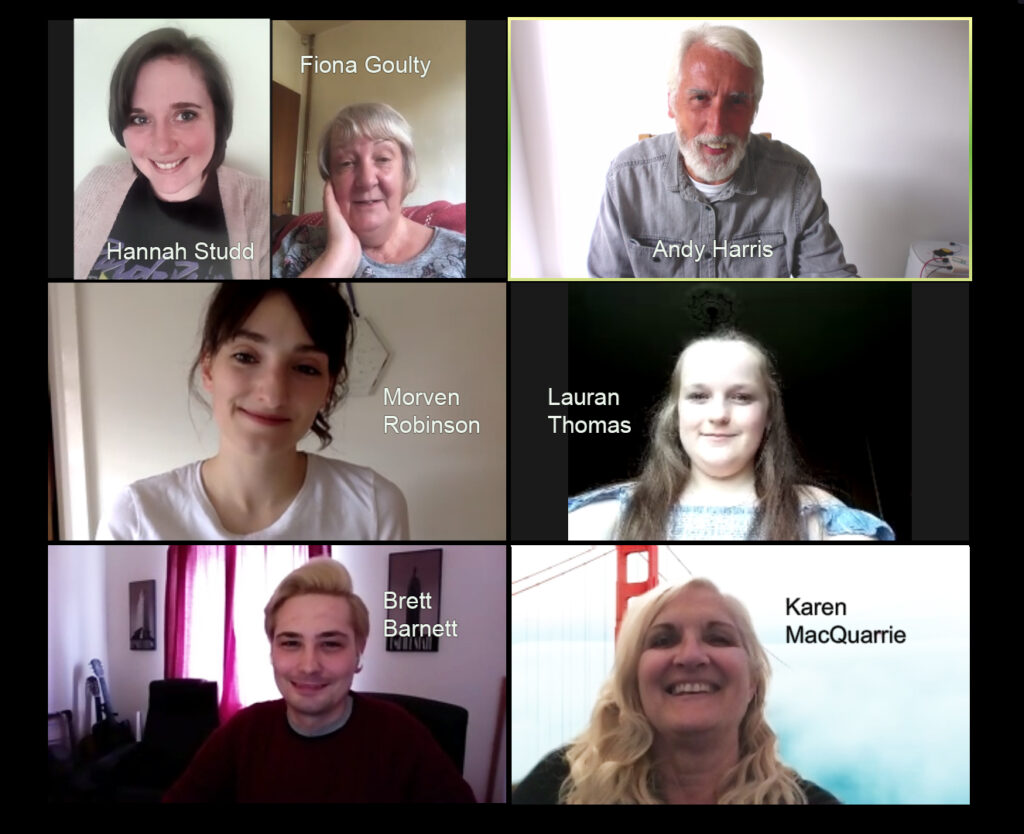 The recording was also a challenge again. The first one worked well over Zoom, but this one (like the second story) was more technically a struggle, maybe due to the fact that much of the country was using internet video chat capabilities by this time in lockdown, so the systems and broadband in general were well used. So it took quite a while in editing as well with again, some recordings having to come from the cast's own recordings as well as my computer. But we got there and the Audio performance was released in June 2020. The music was the same as in stories 1 and 2.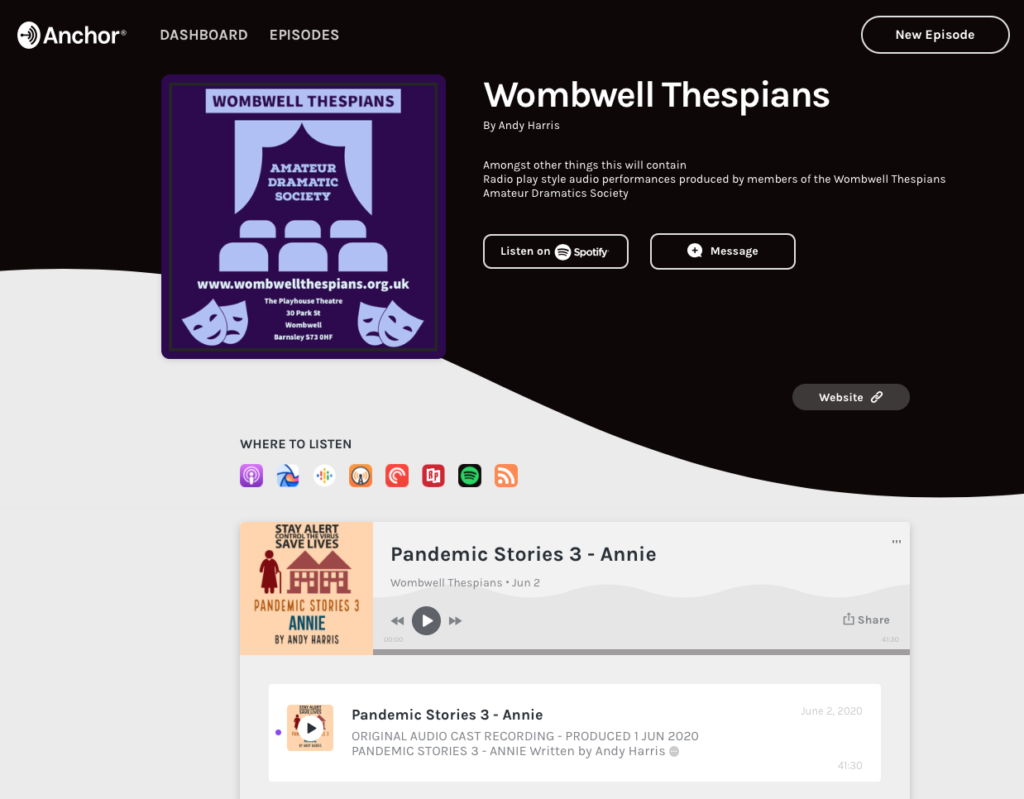 Click on the picture above to listen to the third Pandemic Story (on Anchor Podcasts) or go to the Pandemic Stories page.