Written by Digital Studio Founder Andy Harris. So the first part of the trilogy Pandemic Stories 1 – Paul and Beth, did well and attracted some interest. So a second story was required and the process began again. This wasn't as easy; the first one flowed well from a strong base idea. The second one grew out of the lockdown situation as it was an I attempted to put a lot of the issues and new routines of the day in the play. What I struggled with was an ending to the play. So I got together with Morven Robinson (who played Tina in the first play), and between us we rounded off the ideas and created the ending as it was heard in the audio. And we were very pleased with that ending too. The second story was titled Pandemic Stories 2 – Tina and Tom.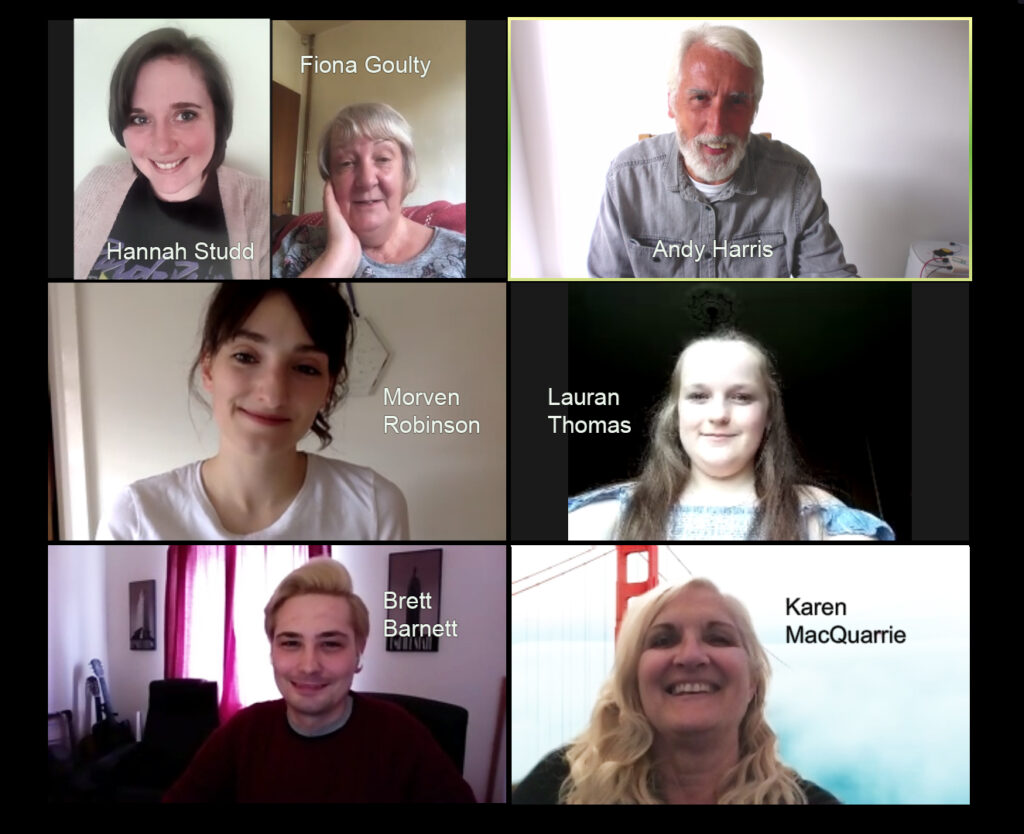 We also expanded the character base to include a few new characters, including two younger children, sisters of around 9 and 7 years old, who were both played by the same young lady – Lauran Thomas – who is only 10 years old herself. Lauran is not a stranger to me as she is my good lady Linda's granddaughter and lives many miles away in Redruth in Cornwall. But that is the beauty of Zoom and the method we were rehearsing and recording with – as long as there was an internet connection, we could get an audio out! I think Lauran did incredibly well to read and learn the material and achieve all the little nuances of character required.
We were also joined by Digital Stage co-founder Brett Barnett who played the part of Tina's husband Tom. Brett is no stranger to audio podcasts as he writes and features in his own podcast stories called Quietly Yours which is well worth a listen!
Repeating their roles from the first part was my co-writer on this one Morven Robinson who has an excellent natural style in the role of title role Tina. Fiona Goulty returned as Tina's mum Beth. Fiona again is a natural in this role providing a good level of warmth and empathy, but also a lady who knows her own mind. Karen MacQuarrie returned as the Newsreader and again presented that and the credits extremely well. And Hannah Studd returned as a different character. Having played a rather officious police officer in the first one, she played the feisty old lady Annie, Tom's gran. She did excellent on this. I again played Paul, not so much involved in this story!
The recording was more difficult this time. The first one worked well over Zoom, but this one was more technically a struggle, maybe due to the fact that half the country or more were using internet video chat capabilities by this time in lockdown, and of course the cast had pretty much doubled in size! So it took quite a while in editing as well, with some recordings having to come from the cast's own recordings as well as my computer. But it got there and was released late April.
Click on the picture above to listen to the second Pandemic Story (on Anchor Podcasts) or go to the Pandemic Stories page.