This post written by Digital Studio co-founder Andy Harris.


Following on from the Audio Performances of the Pandemic Stories, the Wombwell Thespians Amateur Dramatics Society, have produced a new set of recordings (audio broadcasts) on Oscar Wilde's "The Importance of Being Earnest". This is the full 3 act version and the whole cast is:-

Lady Bracknell – FIONA GOULTY
Algernon Moncrief – LEWIS CONWAY
Jack/John Worthing – ANDY HARRIS
Gwendolen Fairfax – HANNAH STUDD
Rev Chasuble – BRETT BARNETT
Cecily Cardew – KAREN MACQUARRIE
Miss Prism – ANDREA CLAIRE
Merriman – BRETT BARNETT
Lane – ANDY HARRIS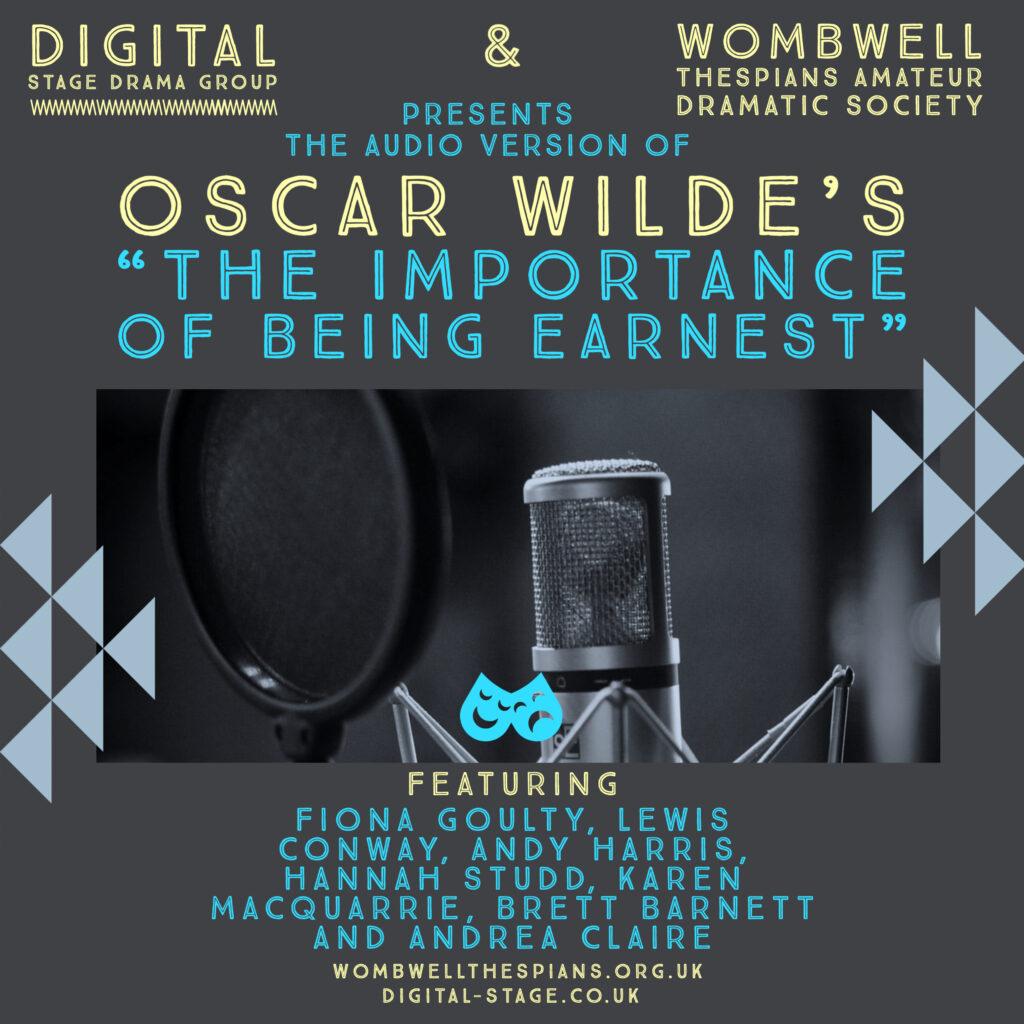 Note – not all actors are in all 3 parts (acts). Described as a Trivial Comedy for Serious People, it is set in 1895 when attitudes were somewhat different, but love was still love. Hear a great performance from Fiona as Lady B as she deals with the various situations and dilemmas the younger members present! This is the Fourth audio presentation from this group and won't be the last (depending on how long all this goes on).
The audio performance was released in 3 parts, one part for each act.
Find the audio performances here >>> https://anchor.fm/wombwell-thespians or for that and more details on the Oscar Wilde page
We hope you enjoy listening to it, allow about 110 mins for all 3 episodes – and please feel free to feedback! It is important we fill the void and keep the drama interest going whilst theatres remain closed due to the virus.